As promised, here comes the sun and the show-n-tell…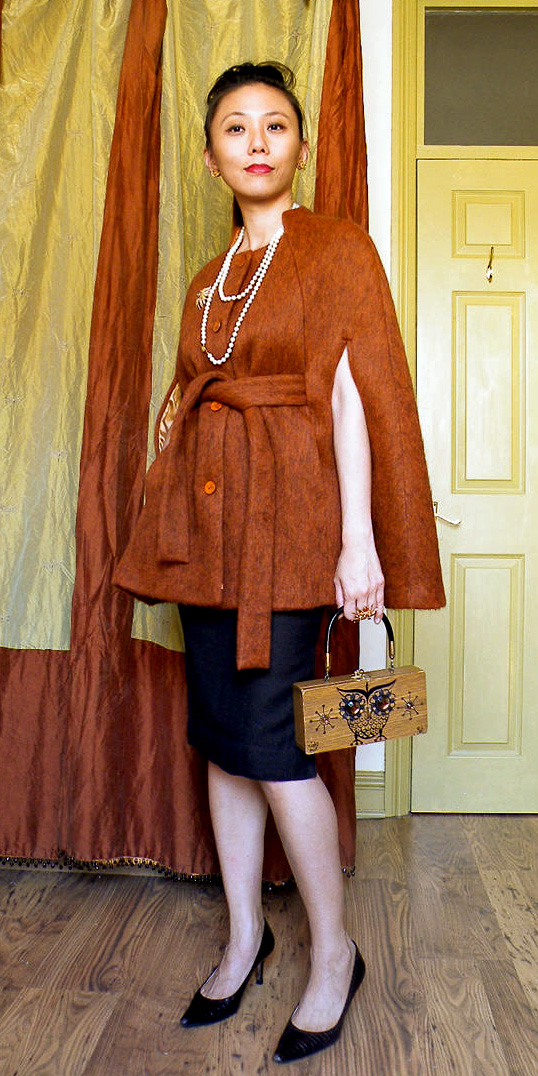 Styled with suitably retro box handbag & pearls…
Or my beat up John Lewis handbag, held together now with safety pins. But fear not, for I've already planned to make a copy with scraps from the cape…some day!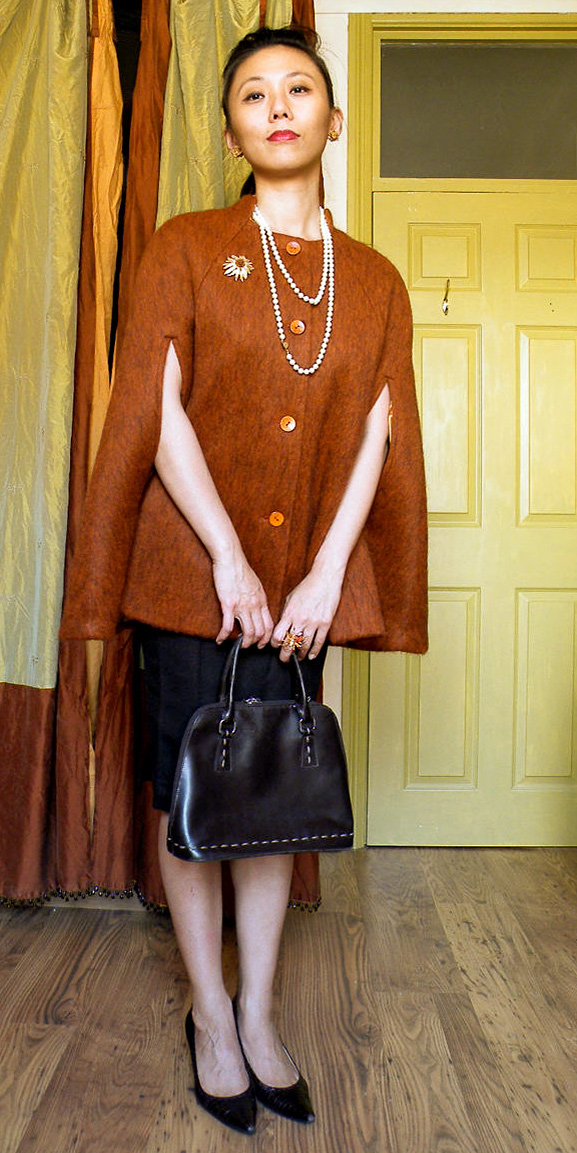 Or decadently OTT with faux fur / suede WIP stole.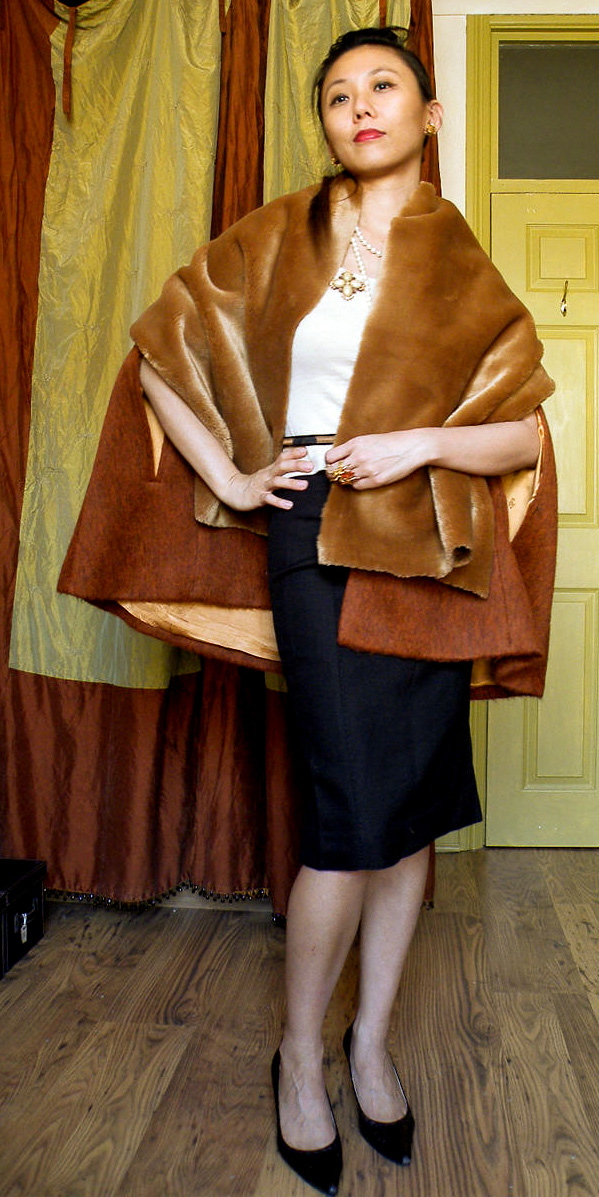 The obligatory mug shots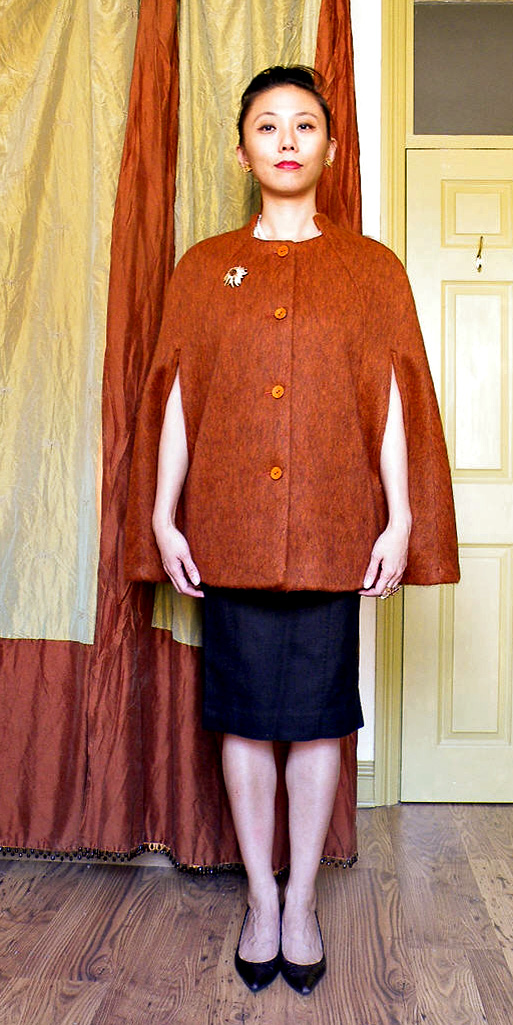 The new double-welt arm slits sit properly at the sides.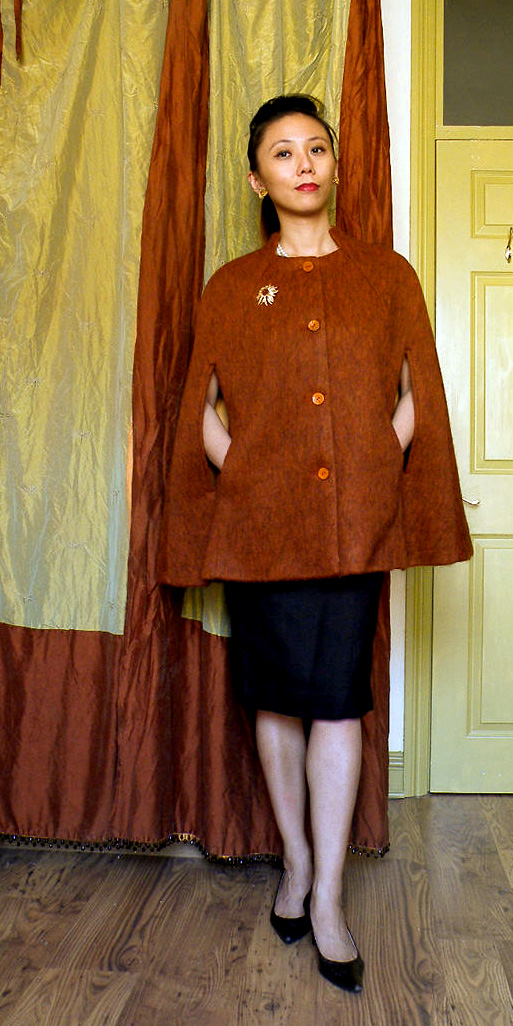 The old arm slits are now handy cozy pockets.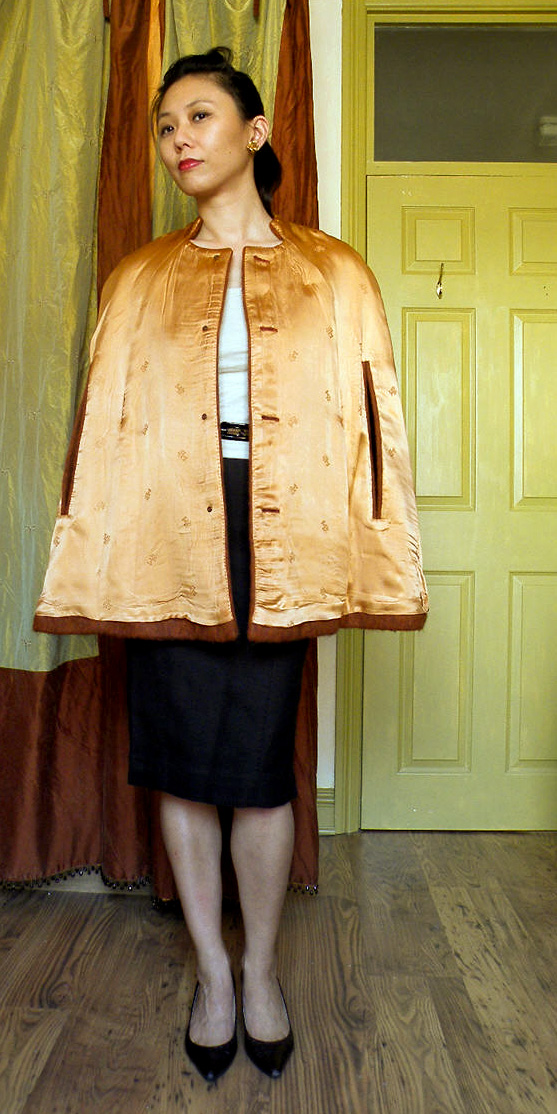 Almost edge-to-edge lining keep scratch wool at bay.
Erm, I guess the lining could do with a good ironing.
And the ongoing sewing commentary
Most of the alteration & sewing details have been mentioned in previous posts. Here's the rest.
Attaching the lining was a bit of a pain. I tried to bag it, but had to hand-sew the various slits.
And I still haven't figured out a good way to sew edge-to-edge lining so it doesn't peep at the edges. Inter-corners too were a nightmare.
The button holes I attempted with on the Husqvarna Viking Sapphire 830 with one-step buttonhole stitch. I had 5 or 6 to choose from. Lucky me. But in the end I went over again with hand-worked blanket stitches. Because the white interlining was poking through the cut edges. And because I want some practice for future bespoke tailoring projects. Lucky for me I have a men's tailoring booking (Classic Tailoring Techniques: A Construction Guide for Men's Wear). Because Claire Shaeffer's Fabric Sewing Guide doesn't have very good instruction on hand-sewing button hole. Well, not enough clear pictures anyway.
Finally, the verdict…drum roll please
All in all I'm quite pleased with the results, despite the less than stellar sewing. Hence all the smug shots. Hey, it's not everyday that I finish a sewing project.
Now if only Old Blighty's weather would give me a few more days of mild weather to wear my spanking new cape…