So here it is, my latest sewing project: Vogue 2980 Today's Fit knit top by Sandra Betzina.
Here's the pattern envelope pictures for comparison:
The pictures look a bit twee to me, but I definitely don't feel twee wearing it. In fact I've worn it a few days in the row now! Pew I hear you say? It's in the wash now.
Hopefully it won't shrink much. Because I picked the wrong project to try out Fit For Real People's suggestion of using the high bust / chest measurement as the bust measurement, and do a Full Bust Adjustment for the aging girls. So where I would have cut a size 12/B top according to Vogue instruction – I went with a size 10/A, but widened out to 12/B at the bust (see drawing below). Not a good idea for a pattern designed for 2-way stretch lycra fabrics which probably has negative ease for a close fit.
I tell you, boy was I glad I hand-basted & tested the fit before I put it under the needle – a first for me too, fitting with fashion fabric instead of muslin. I looked like an overstuffed sausage. In the end I sewn with 1/4″ seam allowance instead of the planned 5/8″. And the finished pattern was closer to a size 12/B. Typical! All that fuss for nothing.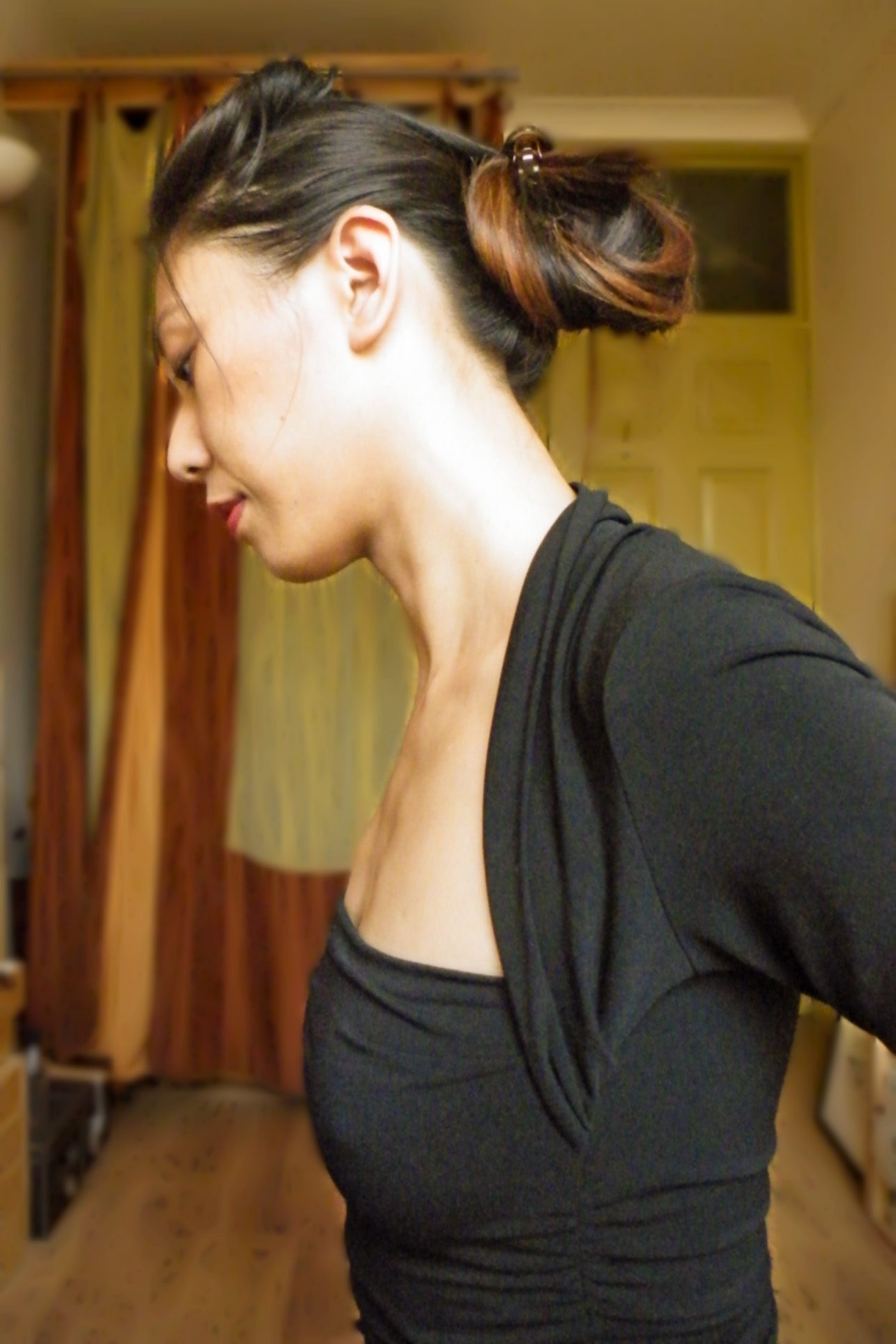 The other problem the fitting highlighted was an unflattering pool of fabric at the back neck & shoulder seams. If I had used the recommended fabric it might have looked intentionally "draped". But mine was a mid-weight cotton knit. So I looked like the Hunchback of Notre-Dame. I checked my Victoria's Secret dress with a similar neckline design for ideas. I noticed that it has a more traditionally shaped back neckline. I followed suit & altered my pattern as follows: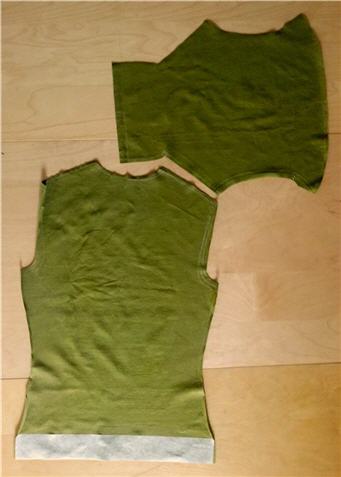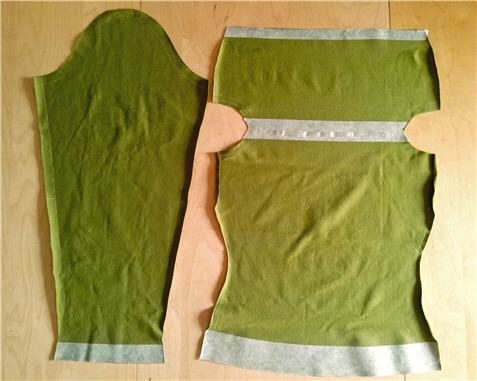 I also tried a Sway Back Adjustment as previous T-Shirt attempts have resulted in an unsightly pool of fabric just above my back waist. It's not entirely successful – there's still a few wrinkles. But it's definitely better.
To be honest, I don't really know how to do SBA nor a FBA with dartless seamless knits. Have you tried either adjustments in knit with success? Can you share your tips?
As usual with sewing knit on my sewing machine, I've added a light-weight iron-on non-woven interfacing with cross-wise stretch for the hems. It makes my sewing machine overlock stitches look neater. I'd imagine I wouldn't need this if I had only plucked up the courage & learn to use my new overlocker.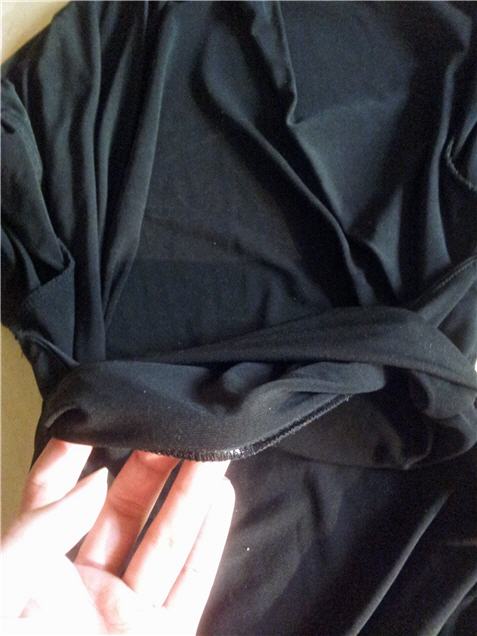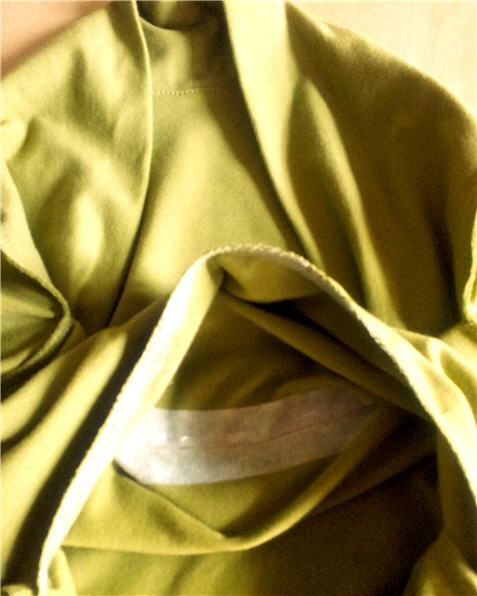 I also added clear elastic to the front neckline and front facing hem. I was worried the fabric would stretch out of shape & I'd be left with immodest front neckline gap. This was another idea courtesy of the VS dress. In fact, the VS dress cut the facing as a separate piece & sewn the elastic into the seam allowance. I had to sew mine just inside the fold. Next time I'm cutting the facing separately.
And I'm also going to redraft the collar piece to be more like the VS dress. It doesn't look nor feel quite right. It feels tight across the front shoulder area, pulling on the sleeves a bit – you can see that in the side view photo above. With all the drape & fold you would have thought this wouldn't be a problem.
But not enough of a problem to chuck this top to the back of the closet. Not yet anyway. We shall see after the first few washes!