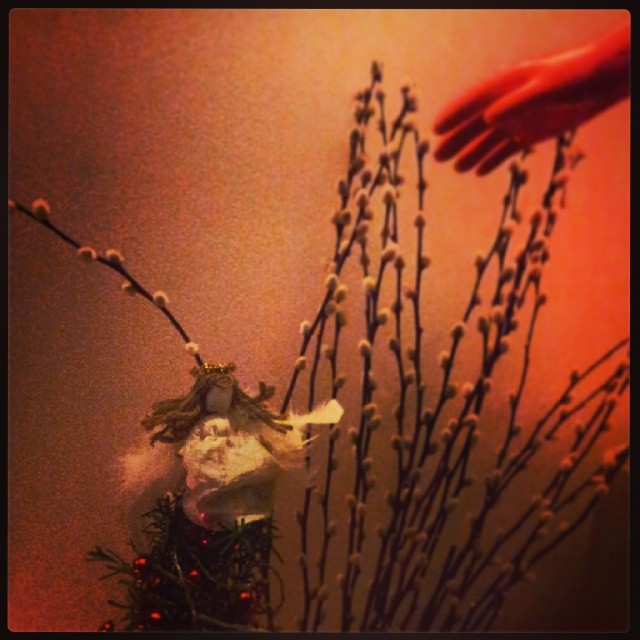 I don't really celebrate – being a scattered immigrant family we didn't grow up with any strongly ingrained holiday traditions. But the festive spirit can't but rub off on you innit! So out came the Xmas angel and decoration I made a few years ago. But on a rosemary pyramid that will hopefully see me through a new year of fragrant cooking.
Digging out photos of last time I realize I'm still missing a few bits…
The popcorn strings didn't last very long. They crumble all over the place. So I don't think I will be making fresh ones this year. Besides they're better for eating! The orange clove pomanders and cinnamon sticks are still in good shape, so back on the tree. And I must get more candy canes. They're about the only thing I remember from childhood Christmas – just the one lasting memory of sucking the tips till they're sharp like pencil!
Anyway, to all who are celebrating I wish you a Very Merry Christmas!