…Sadly. I wish I were still living in NYC. If I were I'd sign up for one of Kenneth King's Moulage class. As it is I have to make do with the Moulage CD book by itself. Don't get me wrong, the first (actually make that two) muslins are pretty good. But it would have been even better to get that expert tweak and learn to read the wrinkles – what need to go and what can stay. Because for us novice it is so easy to overfit. Or want to overfit. I know they Photoshop skin wrinkles out of fashion photos. Do they do the same with wrinkles in the clothing?
Anyway, I need your help. Especially if you've taken the Moulage class with the Master. I don't have a Fitting Buddy here in London. So I'm trying to fit myself and could do with your second opinions. (On the Birthday Wishlist – a replacement dress form. Big Bertha has become a little bit misshapen. This time I might try Connie Crawford's paper tape version instead of duct tape double.) I've posted on both Artisan Square & Pattern Review boards already. But doesn't hurt to get the word out again here does it! So the Moulage….
First the back story:
I actually made two muslins. The first one I panicked when my front pattern step 10 came out looking really funny: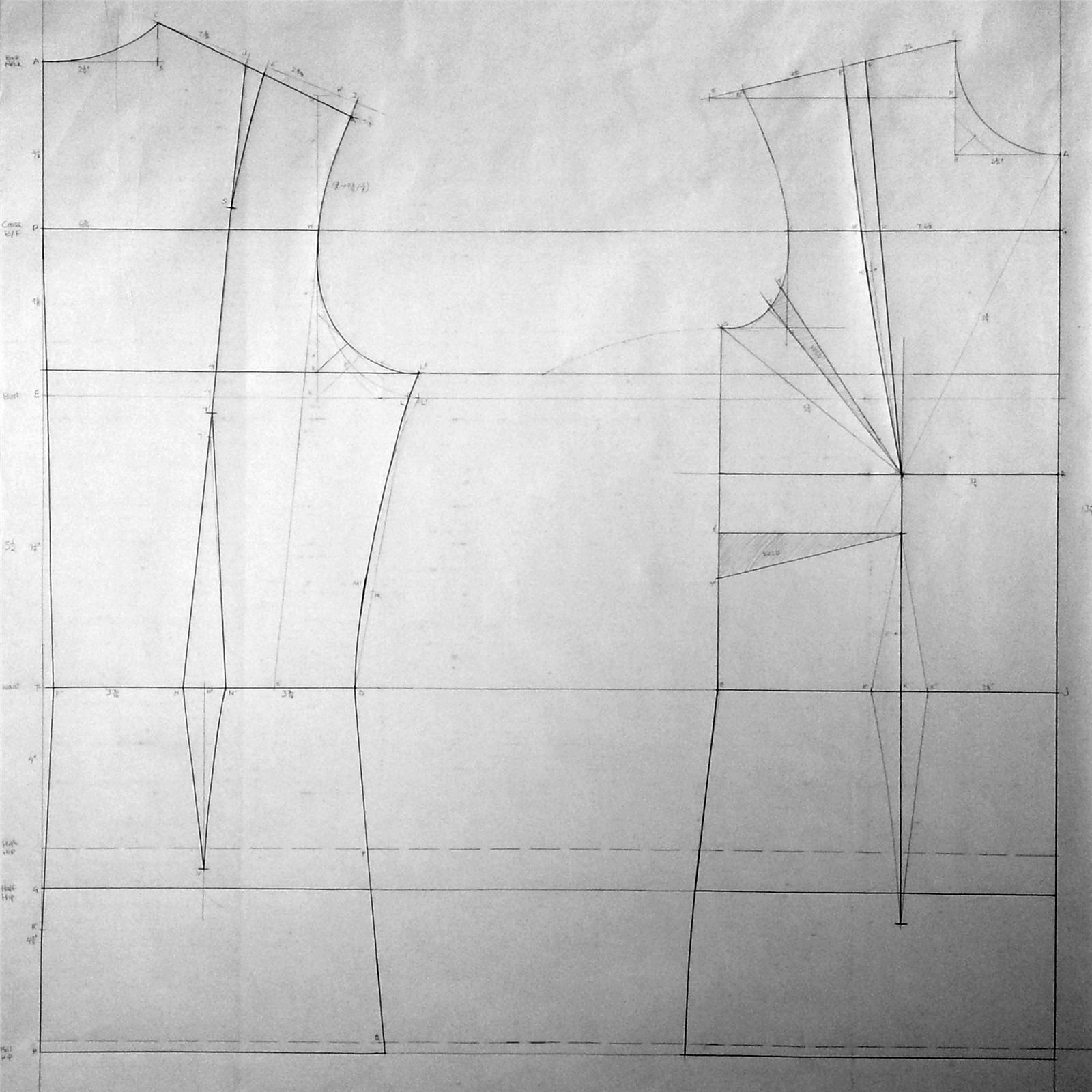 I ended up moving width to the front bust from the back bust (instead of using the formula given). While my OH isn't exactly a perfectionist with measurements, a difference of 5″ between front bust & back bust seems too great to be just inaccuracy.
This first muslin seemed fairly good, but there were still some wrinkles:
In the name of science (yeah right), I decided to start again & try to stick to the instruction more closely. But as the front pattern looked too narrow after step 13, I again deviated. I mixed in the instruction given for D-cup+, but used the standard amounts given for waist dart end point (L') and the armhole dart (T').
Standard instruction: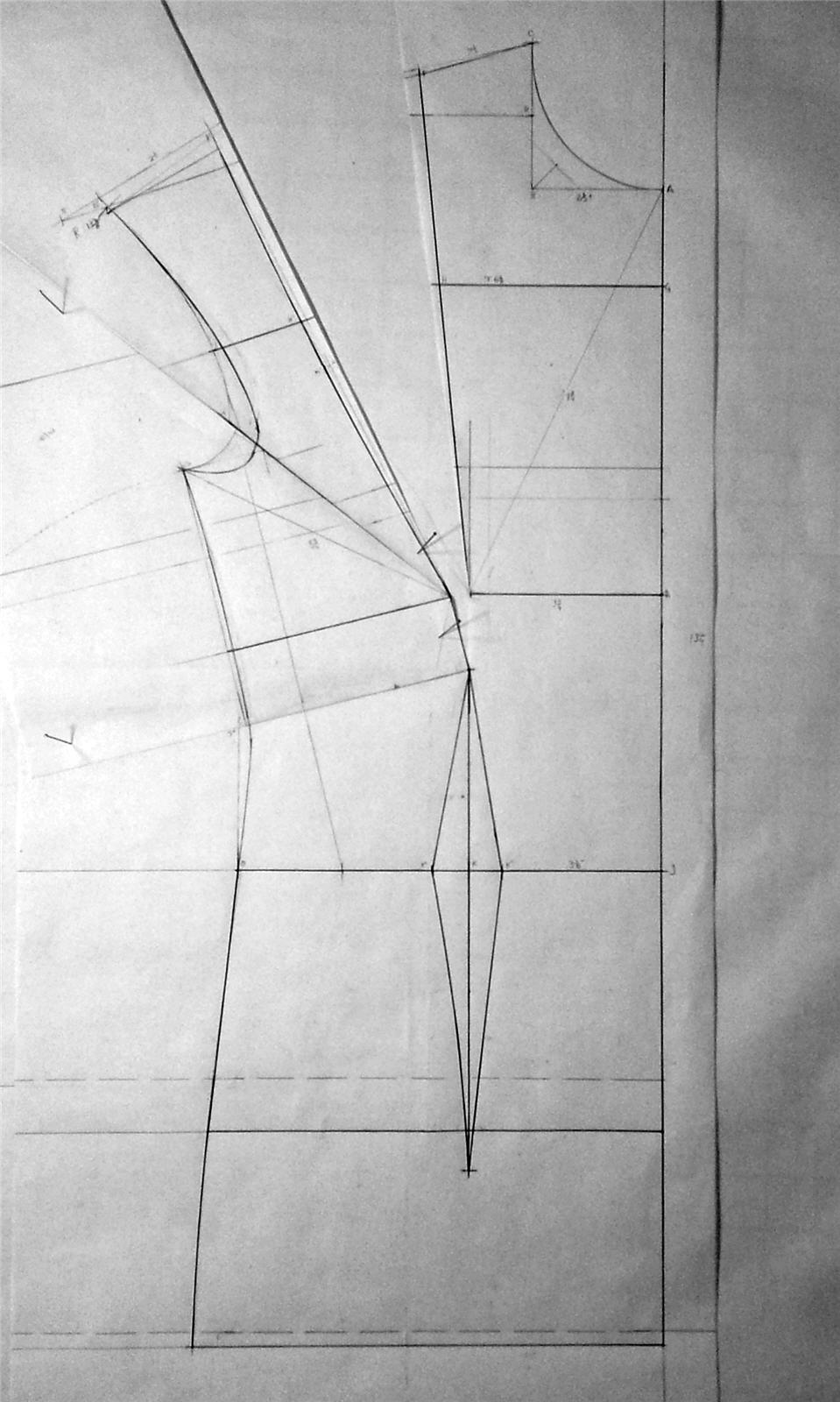 Bastardized D-cup+ instruction:

What's not shown in the pattern photos above is the lowering the left shoulder & armscye following the instruction in Special Cases section.
So here is muslin 2:
I'm not good at reading muslin wrinkles, and have a tendency to over-fit, so could really do with your second opinions. Keep in mind this is meant to be skin-tight with zero ease.
What looks off to you?
What needs fixing and what needs to be left well alone?
Do you think I need to…
Do a little bit of sway back adjustment?
Scoop out back armscye a bit more?
Lower right shoulder & armscye a little bit?
Shorten the CF a little – is the looseness under the bust normal?
Make front lower armscye curve more shallow – is it normal to have such a gap there or should it be closer to the arm crease?
Thanks in advance for your feedback & help! 😀