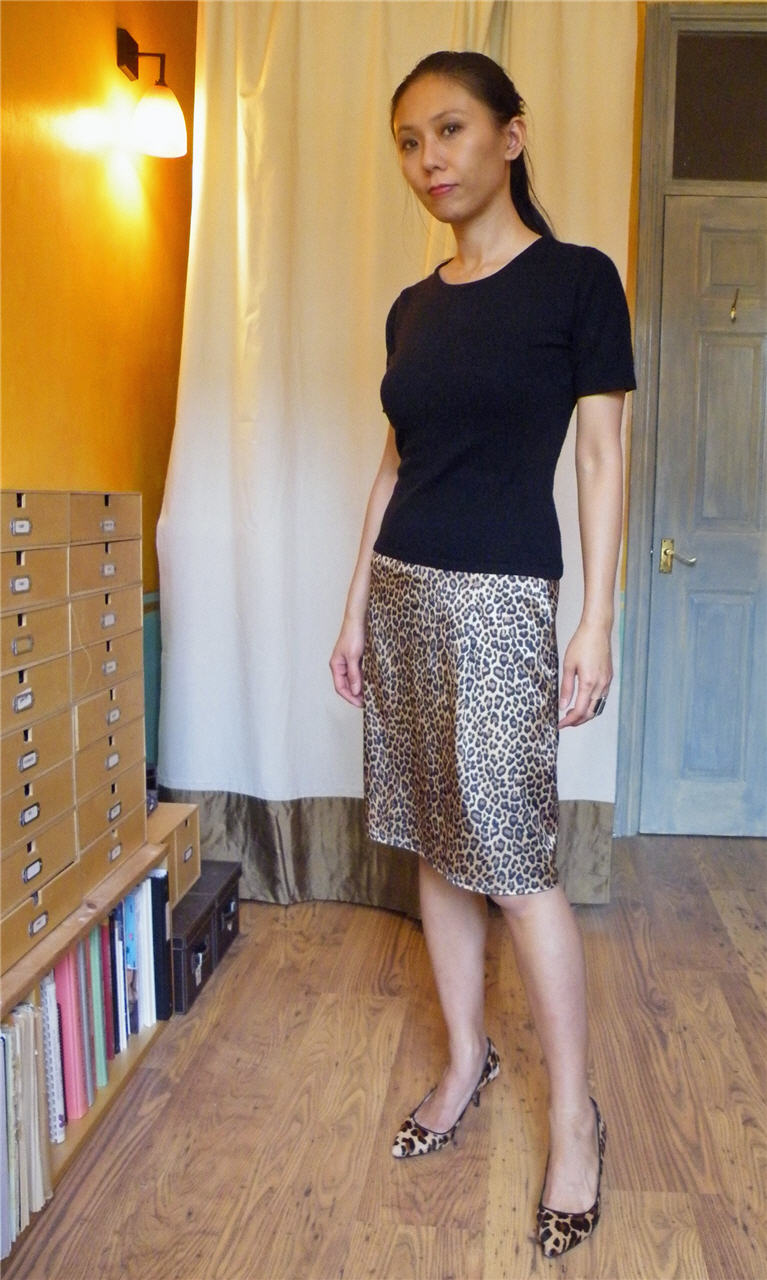 My first sewing project post redecorating is a simple restyling of an old H&M leopard print slip dress.
It never fitted properly on the top. Plus with typical London Summers, there wasn't much chance of this Tropical Baby wearing it as a slip dress. So it was mostly worn under a black tee.
But the ill-fitting top showed through as unsightly bumps. I finally decided to chop off the top and make it into a proper skirt.
The Alterations
Shape-wise it was neither here nor there. Too loose to be a pencil skirt, but too narrow to be an A-line skirt. As a dress it worked, just. For the longest time I had a brooch scrunching up all the excess looseness into a drape at the center bust line. As a skirt that won't work well – I don't want bumps under untucked tops. Nor do I want a gathered waist as it might look too frumpy.
So I added front darts and gathered all the looseness into a pleat positioned at one of these darts. I also deepen the back darts for a better fit.
Rather than waistband I raised the waist 1″ and complete with shaped facing. I'm avoiding horizontal lines at the waist because my low bust and short waist already make my upper body look squat.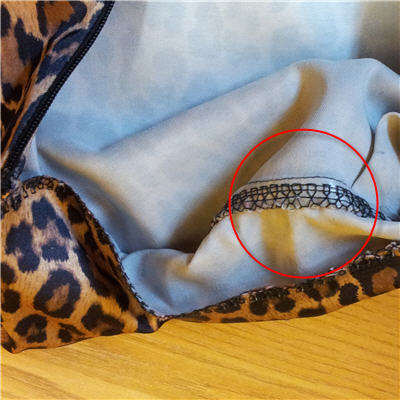 The fabric actually is a bit stretchy – it's a poly-spandex mix. I could have made it into a pull on skirt. But I wanted a tight fit around the waist and avoid bagginess from over-stretching the fabric. So I've kept the invisible zipper that was already in the dress. I also stablized the waist seam with clear elastic sewn into the waist seam allowance – a trick I picked up from a few Victoria's Secret skirts and dresses.
So here are the mug shots:
Gosh my bum's flat. Like Great Plains flat. Ah, the joy of aging. Not.
The obligatory Frou-Frou:
Now no project of mine would be complete without the non-committal extra frilly bits. So it is with this skirt.
The decapitated top has been turned into this hook on sash.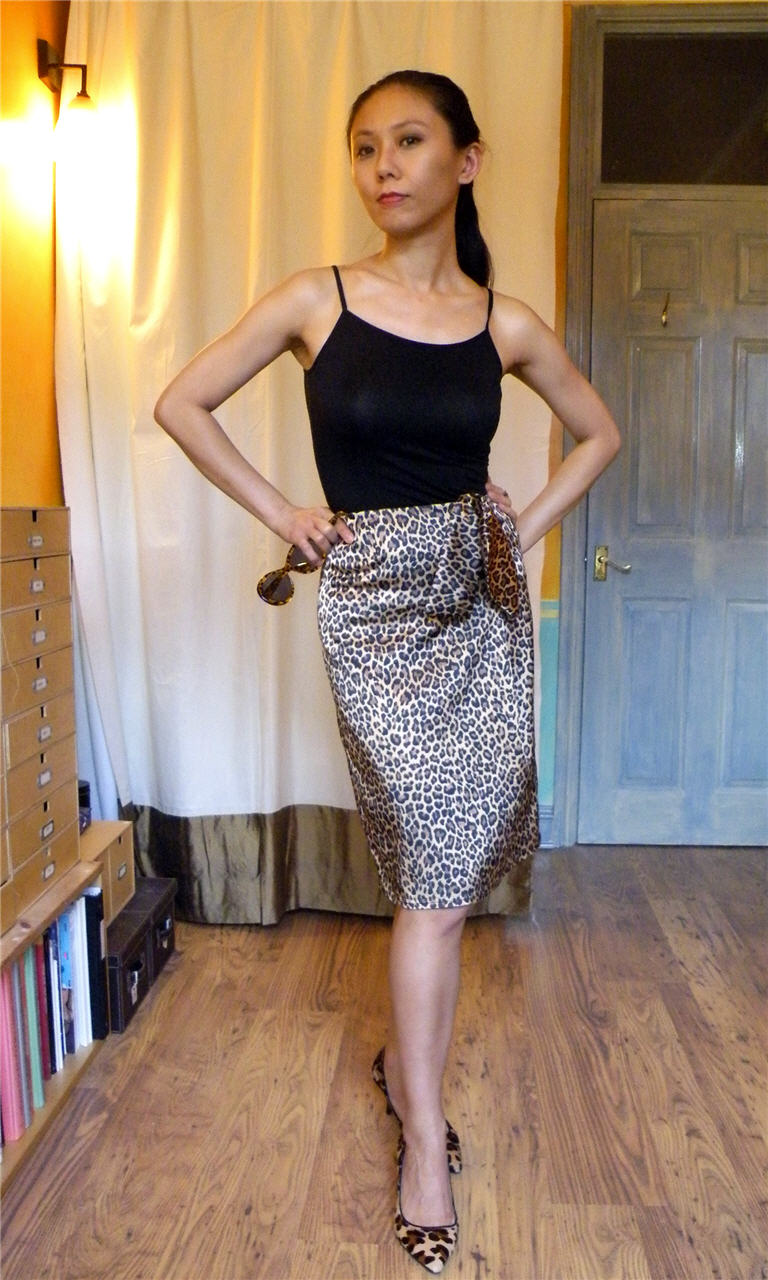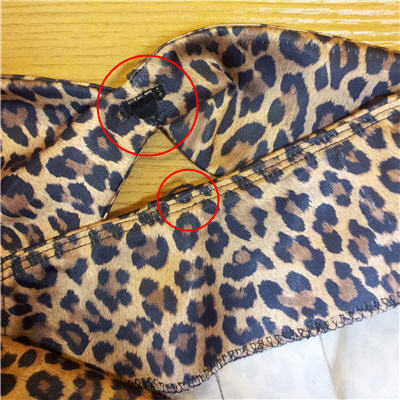 The front left & right top pieces were stitched together on 3 sides. Ditto with back left & right top pieces. Both turned inside out, pleated at the open end. One has the pleated open end's seam allowance turned under. The second one's open end was then tucked into first one's open end, then slipped stitched in place. I used a flat skirt / pants hook for a secure and discreet attachment to the skirt.
On the skirt side, I added a blanket stitched thread loop at the waist seam edge. It's unobtrusive when the sash isn't attached, but close enough to the skirt right side so that the sash would hang right when attached.
So there you go, a few more years squeezed out of an old dress! Told you I was Scottish in my previous life. Don't ask me to do a Scottish accent though.